Custom Text added by the Ada Compliance plugin (disable plugin to remove)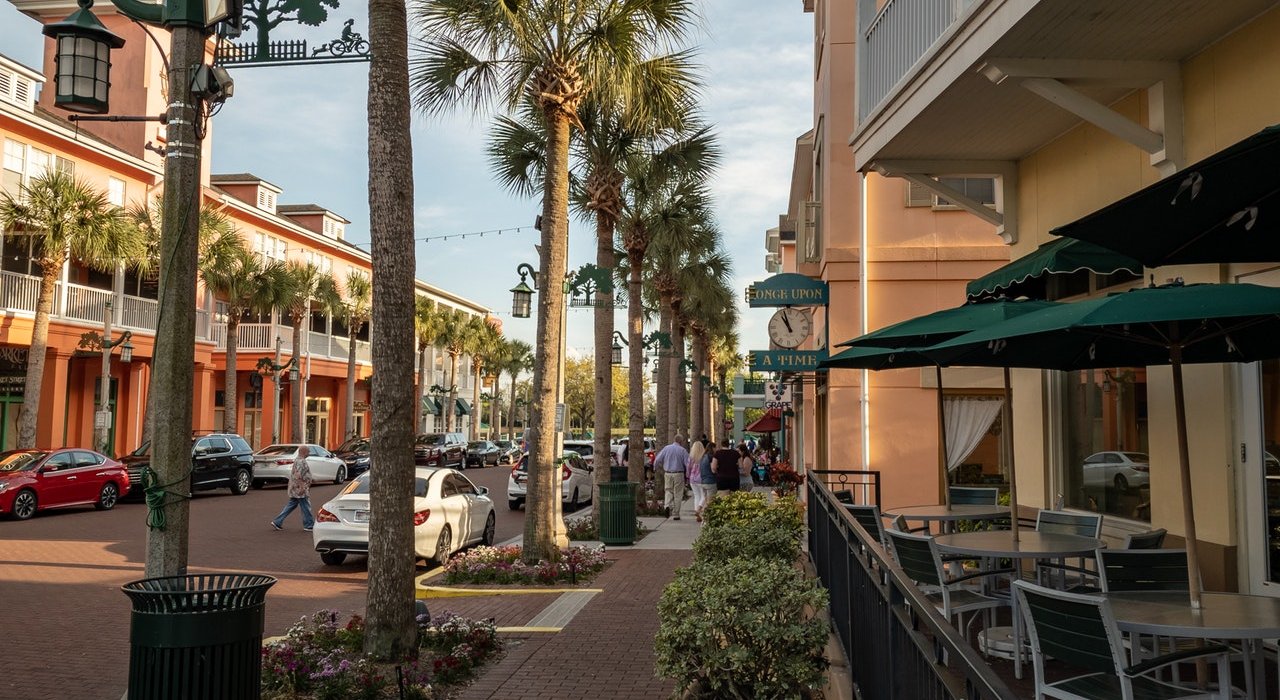 State Property Management LLC is a full service Property Management company that manages long term income rental properties in Central Florida. Our management portfolio consists of a variety of single family homes, condos and apartment buildings. Home Watch Services are also available for those who need care for their second home while they are absent.
We are dedicated to offering you hands on supervision of all your properties. Whether you are an investor looking to rent your properties long term, or an owner who needs someone to watch your second home while you are away, we can meet all of your needs and exceed your expectations.
If you need a professional Property Manager to help minimize the risks of being a Landlord or are a tenant looking to rent from a quality Central Property Management Company, you have come to the right place.
Central Florida's Property Management Specialists! Call today: 407-288-8283
About Celebration
In the early 1990s, the Disney Development Company (DDC) established the Celebration Company to spearhead its development within approximately 4,900 acres of land in the southern portion of the Reedy Creek Improvement District. Total investment for the project is estimated at US$2.5 billion. The master plan was developed by Cooper, Robertson & Partners and Robert A. M. Stern, and the extensive landscape, parks, trails and pathways were designed by the San Francisco firm EDAW (now AECOM). Celebration is planned in an early 20th-century architectural style and is not zoned for high-density residences. Celebration was named the "New Community of the Year" in 2001 by the Urban Land Institute. The first phase of residential development occurred in the summer of 1996 with Celebration Village, West Village and Lake Evalyn; this was followed by the North Village, South Village, East Village and Aquila Reserve and the final Artisan Park phases. Disney CEO Michael Eisner took an especially keen interest in the development of the new town in the early days, encouraging the executives at Disney Development Company to "make history" and develop a town worthy of the Disney brand and legacy that extended to Walt Disney's vision of an Experimental Prototype Community of Tomorrow (EPCOT). DDC executives collaborated extensively with leaders in education, health and technology in addition to planners and architects to create the vision and operating policies for the town.
http://en.wikipedia.org/wiki/Celebration,_Florida
As your Celebration Property Manager…
We believe that we are the owner's partner in maximizing the return on the investment of their property through efficient management of these four functional areas:
Marketing and Financial
Tenant and Occupancy
Facility
Administration and Risk Management
It is our endeavor to act in the best interset of the owner to maintain the property, keep it occupied with tenants, collect rents, collect rents, budget improvements and to maintain records.

Marketing and Financial
At State Property Management LLC, we have an understanding of operating expenses and budgeting. We set appropriate rental rates that are balanced by the current market and what it will support. Familiar with the area and competitive rental properties, we apply special marketing programs, promotions and other advertising strategies in order to maximize occupancy and rental rates. We offer regular financial reporting to owners and have an understanding of finacial statements, profit and loss, income taxes and budgeting providing you with piece of mind.

Tenant and Occupancy
The tenant is your number one asset and understanding their needs is important. Getting them to move is only the beginning. We respond to their requests, monitor their activities in regards to the lease requirements, collect rent in a timely manner and continually assess their satisfaction in regards to the property's amenities versus those of competing rental properties in the area. We also deal with the unwelcomed task of evicting for violations or non-payment of their rent.

Facitlity Management
The physical management of the structures and outdoor areas can be complex and can differ from state to state as well as northern to southern climates. Landscaping, electrical, plumbing, walls, appliances, pools and much more are all part of the physical structure. We strive to maintain excellent relationships with contractors and repair companies and use our volume to negotiate the best pricing for our owner clients. We budget for capital expenditures and monitor the quality of all repairs and maintenance to protect the value of your investment. Also tieing into the financial end of management, some improvements requiresignificant capital expenditures and budgeting for them. In addition, this ties into occupancy management because it is important to tenant retention to have well maintained properties.

Administration and Risk Management
This is the files and records part of the property management function. Federal, state and local governments all have some durisdiction over real estate management activities. Whether it be manging escrow or maintaining county operating licenses, certain reporting requirements must be met for all of them. Meticulous records for accounting and taxes are a must. For reasons of liability, all activities and tenant interaction must be recorded and maintained for specified periods. Also related to financial functions, most states have ridged requirements for the handling of funds paid by renters for disbursement to owners. We are proud to say that we at State Property Management LLC meet all state licensing requirements to manage your long term rental investment properties. For more information about Orlando Property Management Services visit our homepage.
At State Property Management LLC, we strive to meet all of your needs and exceed your expectations by maximizing your investment property potential.