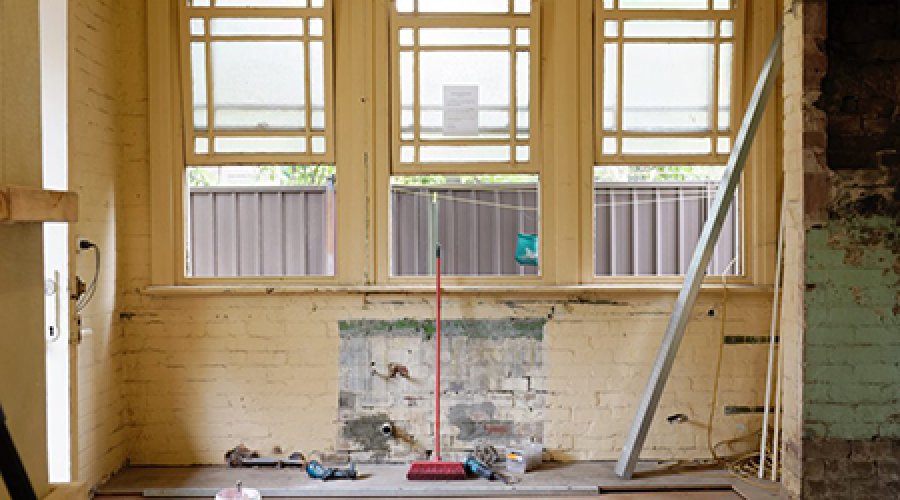 Custom Text added by the Ada Compliance plugin (disable plugin to remove)
Are you looking to invest in a rental property? If so, have you given any thought about the renovation or building process that will give you a property to guarantee it provides a great return and consistent occupancy? When renovating or building a property with the intent to use it as a rental, one has to approach the process from an angle that is different than it would be for owner occupied properties.
There are different types of rentals. In the real estate industry, they make a distinction between short and long term rentals. A short term rental is typically a rental for seasonal use or even a few days. This category includes time shares, hotels, vacation homes and campgrounds.
Long term rentals on the other hand have lease terms for over 6 months and are typical apartments and single family homes that are occupied as a regular residence.
Short term rentals need to provide accommodations for guests that are vacation, who are in town on business for a limited time frame or simply people that are transitioning to a different type of housing – for example families that are building a house and need interim housing until the builder has completed construction. The design for a vacation home has to be functional and self-explanatory. It's important to incorporate all the typical aspects of a fully functioning home.
If the house has several bedrooms it has to be furnished in a way to accommodate the anticipated number of visitors. Seating, bedding, silverware and flatware all has to correspond to the demands of the group. Since guests are only there for a limited time it is advised to avoid overly complicated installation of high tech gadgets that require a steep learning curve.
Focus on self-explanatory simple function control of all aspects of heating, cooling, lighting, the appliances and such. A whole house stereo surround sound system might be a nice idea, but when it comes to the point to troubleshoot operators errors those improvements might be counterproductive.
Anyone who is from the baby boomer generation still remembers the classic car radio design. One knob to control the volume and one for selecting the frequency.
Anyone who grew up with one of those old style radios can operate it blindly without problems. New car radios require more practice and knowledge. Think of this analogy when creating a rental space. Position closets where they are anticipated. Select light switch positions where they are most obvious. If in doubt create three-way circuits that allow the guest to control lights from more than one location. Select appliances that are simple and allow intuitive operation.
Forgo the top of the line units that often provide a vast complexity and require an advanced degree in engineering to operate. The furnishings have to be selected to accommodate a diverse clientele and should not be too specific and personal.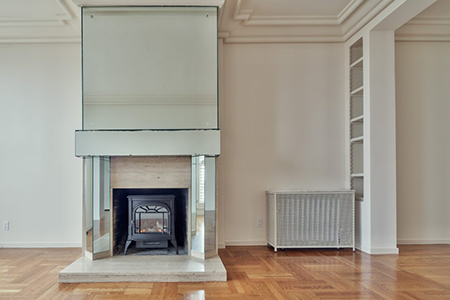 The other type of rentals are long term rentals. Here most properties are rented unfurnished. When renovating a house one should select a neutral color scheme to provide a backdrop to a large variety of furnishings and styles. Built-ins are great since they minimize the requirement for extra furnishings. They provide additional value and make use of otherwise unused spaces.
For the longest time a beige wall seemed to be the preferred choice for designers, homeowners and landlords. If one does not select the uninspired all white look, a warm gray would be a good choice for walls. It goes well with everything and gives a bit of contrast to white trim and white ceilings. Strong colors are to be used in moderation. If so, only as an accent wall. But it might be even better to stick to neutrals altogether. Also for maintenance reasons it may be more economical to go with only one color on the walls. It makes touch ups and repainting much easier. For light fixtures we would not suggest going with the trendy choices. The goal would be to make them last longer and avoiding to have a space look outdated just a few years from now.
Avoid colors that are gender specific for bedrooms. Not every family has one girl and one boy, or children altogether. Some tenants might use the room as a library, a guest room or den. The renovation should focus on longevity of the items and will have to almost always have to adhere to a budget.
For flooring the obvious choice of plush carpet has made room for some more durable alternatives. With the increased popularity of hard surfaces, reasonably priced wood or laminate floors have become rivals of the popular tile floor. A good ceramic tile outlives typical flooring choices but can appear cold and uninviting. Most people favor wood or carpet in bedrooms. There are great looking laminate floors available at prices of $ 2.50 to 3.50 installed that give the space a great look while providing a relative hard wearing surface.
When planning new construction space for a residential rental market, take a look at what is popular with people. Open concept is a must, especially when space is at a premium. The open design kitchen offers more visual space, and a more connected way the inhabitants can interact. It's also great for entertaining as the host can be part of the party while making sure everyone's plates and glasses are filled. Bar top counters are a thing of the past. A better way to get larger prep space is to drop the overhang of the breakfast counter to normal counter height. The uninterrupted space lets the kitchen appear larger and gives more options to use the counters.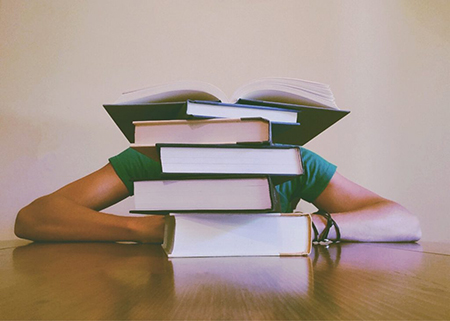 From an interior design point of view, it is important to analyze who will be occupying the space. The rental near a university, which lends itself to student housing, should not have the largest kitchen. An extra study would be more beneficial here. Since there is a chance that more than one student occupies a two or three bedroom unit, it may be very beneficial to have an extra bathroom or two. In general, it is a good idea to think about the people who will move in that space. Urban downtown locations might rely on other things than rural settings. While professional singles in a downtown loft are more prone to eating out, a large family in a rural suburb will most likely prepare more meals at home. A fridge that could double as a bachelor's couch side table will not score many points with a mother of four. Important is to cater to your clientele and avoid to create a space that only fits a very narrow demography. Recently completed builders model homes typically show what home buyers preferences are these days. Tenants want the same amenities without the burden of home ownership. If you are able to cater to that demand you will create a wining space.
Guest post provided by: I design to sell – Orlando home staging and interior design – www.idesigntosell.com